Management Team
Our business is about relationships, and we have a strong management team in place that understands this. They are committed to furthering the development of our financial representatives through training and guidance, so the representatives can establish enduring and solid relationships with their clients.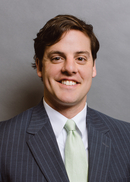 Managing Director
Office 615-727-7901
Matt Self is managing director of Northwestern Mutual in Green Hills. In this position, he serves a dual role as managing director of the office and wealth management advisor to his clients.
Self joined Northwestern Mutual's downtown Nashville office in 2003 and built a successful practice as a financial advisor, winning many Northwestern Mutual awards. He served as a field director for five years to help attract and select new financial representatives. In preparation for leadership, he completed Northwestern Mutual's intensive management development program. In 2013, he was appointed managing director and launched the company's first office in Green Hills.
Self earned his Bachelor of Arts in Government from Harvard University, where he played four years of varsity baseball.
An active volunteer leader in the community, Self serves on the Board of the Mental Health Association of Middle Tennesseeand is a member of the Harvard Club of Middle Tennesseethe Nashville Chapter of National Association of Insurance & Financial Advisors, and Class 50 of the Young Leaders Council.  He and his team support United Way of Metropolitan Nashville, Renewal House, Autism Speaks, Goodwill, Rising Above Ministries, and Church of the Redeemer. 
Self grew up in Green Hills and graduated from Hillsboro High School in 1999.  He and his wife, Ali, live in Green Hills with their three children.